Choosing the Wrong Automation 'Expert' can Cost you Money: Why EcoXpert Matters
We've all seen those smart homes and buildings on TV; you know the ones where the blinds automatically close; the irrigation system turns itself on; the lighting automatically turns on and off at set times?  They have some serious cool factor and are fast becoming the most requested essentials in automation when home owners are building or renovating their home, especially since people are becoming more conscious and wanting energy saving solutions.
After making the decision to automate your home you want to be confident that you have hired the most qualified and experienced Company to get the job done right. The last thing you want is to have to call out another Company to fix or take over the automation side of things, due to the limited knowledge of the original business doing the fit-out. This not only wastes your time, but also costs you more money.
So, as part of the solution and vison to offer industry leading products and services, Schneider Electric have an accreditation program known as EcoXpert that is endorsed by Clipsal and Schneider Electric.  EcoXpert is an exclusive partnership between Schneider Electric and selected professionals who are specifically trained and have the knowledge and expertise to ensure your lighting control and automation is fitted, programmed and runs smoothly. It also means they are trained in energy efficiency and renewable energy solutions, saving your energy use, in turn, saving you money well into the future. The great thing about choosing an EcoXpert professional is knowing that they are involved in continual training and expanding their knowledge base to ensure they are always up to date with brand awareness and the latest cost-effective solutions with the backing and support of Schneider Electric, so you never have to be concerned with experience and knowledge.
Be sure to look out for the EcoXpert logo or simply ask the Company that you are dealing with if they are an EcoXpert partner.
Follow us on facebook for more great content on home automation and technology.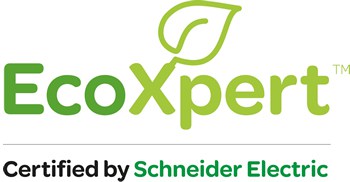 Read more information on Automating your Home or simply ask us a question by getting in touch with one of our automation specialists.