We have completed thousands of successful installations across Brisbane, the Gold Coast and the Sunshine Coast with projects ranging from small home theatre installations through to major entertainment complex security and automation.
We deliver integrated security and technology solutions
Sublime Technologies is a Brisbane based security & technology company established in 2006 by Daniel Watt. Daniel and his team have built an enviable reputation installing CCTV and security systems, home theatre systems, data cabling and a range of smart wiring solutions for homes, educational institutions and businesses.
Sublime Technologies have the in-house expertise and experienced staff to lead projects from initial design through to installation, programming integration and commissioning. Team members include specialist project managers, technology technicians, security specialists, installers and system programmers.
Integration and future proofing is the key to everything that we do – ensuring all our solutions are scalable, robust and effective.
Suppliers & Installers of:
Bosch alarm system
Clipsal CBus lighting and automation
Control4 Automation Systems
RTI controls systems
Hikvision IP camera systems
Bluestream video matrix systems for distributed AV
Ubiquiti Unifi wireless access point systems
Proud Members of:
SPAAL (Security Providers Assoc of Australia Ltd)
EcoXpert Certification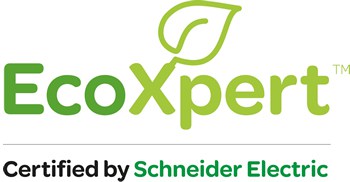 What our Client's have to say
Nathan_Paula Wunsch 
We regularly recommend Daniel & the team at Sublime Technologies to clients without hesitation. 
They have a wealth of knowledge, go above & beyond to deliver projects (often working after hours), and the quality of work is second to none. Always a pleasure to deal with – I highly recommend them! 
Warren C 
Daniel and the team do a brilliant job. They hooked us up with a state of the art access control system and helped us through understanding all of the features, thanks again. 
Sue Rigato 
My first contact with Sublime was over 10 years ago when I noticed stock was disappearing from my cool rooms. It was and still is the best money I have ever spent. If I have any issues due to my staff hitting cameras or any issue at all, there is always someone available to talk to and fix my problem promptly. It is so refreshing as so many other companies tell you a date and time and then don't show. The other great idea Sublime have is that they send a text to you about half an hour before the tech arrives so you are expecting them when they arrive. I would highly recommend using Sublime for all your tech needs. 
 Bailey Warner 
Sublime Technologies made my TV media room installation a breeze. They have such an unparalleled knowledge and professionalism, as well as service. I definitely wouldn't hesitate in the future to get them back to sort out any tech related jobs that are out of my wheelhouse. Thanks Sublime Technologies! 
Todd Robards 
We have used Daniel and his team for many years now. They always provide an outstanding professional service and keep our cameras and automation in-check. The cameras they have installed for us are amazingly clear. I would definitely recommend Sublime Technologies for any CCTV, security or automation work. 
Nick Hart 
We've had an alarm system installed recently and the team was communicative, checked with us about what would suit US, fast working and very tidy. Would highly recommend. Thanks!