A personal user guide to PUSH Control System • TV integration (case study)
Some years ago now, my friend's husband, enthusiastically informed her that they were ditching the TV remotes in favour of a Push Control System,  after having seen it in action at our house. He loved the fact that he could operate Netflix, Wii, Apple TV and his free to air channels all from his iPhone and all on the one interface.
At first, his wife felt extremely apprehensive; technology is moving so fast, she had just gotten used to using their universal remote control and now her dear husband wanted to switch to an entirely different platform!!??
Fast forward to today and you will hear her telling anyone who will listen, how amazing it is and how easy it is to use; in fact, her hubby and her are discussing the possibility of integrating their heating and cooling as well as their lighting into their Control system.
In this case scenario we'll show you their specific TV integration and how it is automated and you will see how straight forward it is for the home owner to use, no matter how 'technophobe'.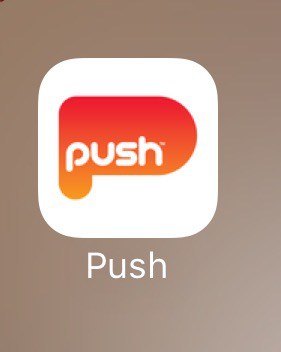 Push has its own app, which we downloaded onto our client's smart phones as well as their tablet and our technician programmed it according to the user's habits.
It's user interface or as they're known in the tech world: GUI (Graphical User Interface) is very self-explanatory with visual rich icons.
In order for our client to watch free to air TV, it's a matter of simply touching the 'Free TV' icon, that will take them to a full list of TV channels available.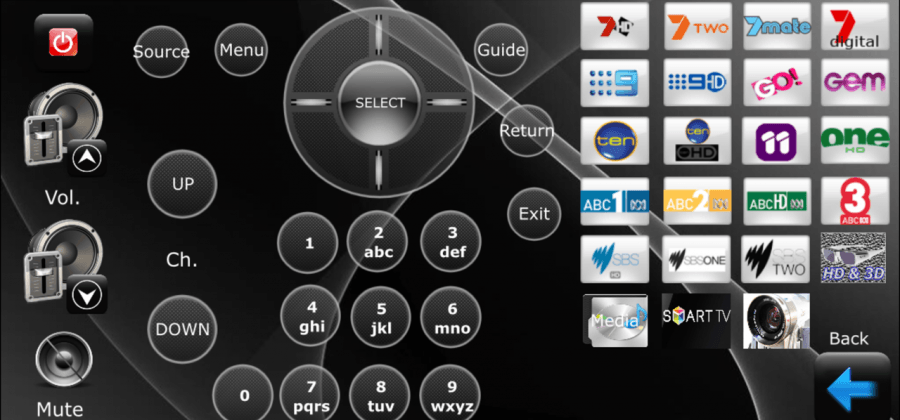 Free to Air TV
This screen allows them to select their channel of choice and volume setting and voila! Returning to the previous menu is as simple as selecting the blue coloured 'back arrow' button.  Pretty easy!
The back end, 'behind the scenes' was programmed by our technician in a way that their system becomes intuitive. Kids want to play the Wii?  They can operate this themselves by selecting the 'Wii' icon and because of its backend programming, a sequence of events automatically unfold: the TV turns on to the correct channel, the wii gaming device starts up and the amplifier turns on and adjusts the speaker volume to complete the whole gaming experience.
What is the technology behind PUSH?
Built-in Macro Storage enables multiple codes to be sent from any smart device to your equipment.

Two configurable inputs or outputs.

Digital Input capability enables IP control of all new Audio Visual equipment

Digital Output capability enables the control to turn equipment on and off.

Four IR ports can control up to 8 IR controllable devices.

Two relays enable the control of shades, projector screens, amplifier power and the function to turn lights on and off.

Bi-directional RS232 enables direct equipment control and compatibility to work with other automation platforms.

Power over Ethernet 802.3af caters for locations with no available power or in tight spaces that do not allow for an additional power supply.

Field upgradable firmware enables upgrades, without having to send the product back to the factory.
Push control have sourced superior quality software and controller boxes, to create the ultimate control experience. Give the easy life a Push.
Our clients are thrilled with their result and what makes it exciting for them, is the endless possibilities to add on and automate other systems in their home with the same control system.
 Follow us on facebook for more great content on home automation and integrating your technology. Or simply ask us a question to get in touch with one of our specialist team members, we're here to help!